Latest News
*********WE ARE OPEN*********
Hi guys just to let you know WE ARE OPEN for all essential servicing, repairs and safety checks to keep all key workers on the road.
Needless to say we are taking all necessary precautions to keep everyone safe against the virus..
For those self isolating we can collect your vehicle, again taking all neccessary precations to keep you and our staff as safe as possible.
We can take contactless payment and on that note don't forget to ask about our INTEREST FREE 4 MONTH PAYMENT PLAN to spread the cost...
All the very best and Stay safe
Tony and all the team at Weldbank Garage
March 27th, 2020 1:33 pm
---
With over 20 years experience in air conditioning service and repair, we cater for both A/C gases, the older R134a and the new gas HFO-1234yf...
Pictured on the right is our new A/C Recovery/Recycle/Recharge machine for HFO-1234yf...
Prices for an A/C service starts from just £54...(costs vary due to the size of the system and gas type)
Not sure which gas your vehicle has, no problem just give us a call...Tel 01257 263993...
June 30th, 2019 6:58 pm
---
WG tuning is pleased to announce we have joined as a founder member to the Trusted Tuner Group.
Trusted Tuners is a group dedicated to excellence in ECU Remapping, helping you find a reliable and trustworthy remapper for your vehicle with members throughout the UK.
All members offer Insured, ISO9001 accredited maps installed by IMI certified technicians with genuine licensed equipment.
www.trustedtuners.co.uk
https://www.facebook.com/trustedtuners/
February 19th, 2017 8:20 pm
---
We are frequently asked about Terraclean and remapping especially when done together as a combo..
Its a great way of getting the best from your vehicle,

...
TerraClean to restore lost efficiency and a Custom Quality Remap improving power by upto 30% and Economy by upto 20%
For many people although its a must have, there's always something else that takes priority on the monthly spend
We can now offer you 0% FINANCE on this great 2 level service
FOR MORE INFO....
Call Tony on 01257 263993 or 07519022718 inbox or email weldbank.garage@tiscali.co.uk
web: www.weldbankgarage.co.uk www.wgtuning.co.uk
T&C's
To qualify for 0% all you need to do is pay a 25% deposit by a valid debit card on the day the work is carried out, the balance is then payable over 3 months by 3 equal payments.
Here's how it works....EXAMPLE ONLY (prices vary)
Total cost...........£300
Deposit..............£75
3 x payments.....£75
Total payment....£300
APR 0%
March 14th, 2016 10:51 pm
---
WE WON!!!..... Large garage of the year 2016

For the second year running we have won the large garage of the year at the national CAT awards held at Twickenham home of England Rugby. Fantastic to win this national award and great to
meet rallying legend Paddy Hopkirk....

Massive thanks to everyone who voted for us.....Tony and all the team at Weldbank garage
February 17th, 2016 9:45 pm
---
NEW TERRACLEAN OIL SERVICE
A 20 year old Ford Mondeo in today for Terraclean and NEW Terraclean oil service, the Mondeo had very excessive exhaust emissions so black and dense you couldn't see the back of the vehicle. We carried out a Terraclean service but afterwards carried another NEW Terraclean service...
This latest machine from Terraclean will flush the engine oil containing the harmful carbon deposits away from the engine and trap them in the machine rather like dialys...is. The machine is connected via an adaptor with two pipes by removing the oil filter from the engine, once the engine is started the machine actively becomes the oil filter stripping the oil of contaminates before returing to the engine cleaner with the oil the sludge remaining in the machines filter. The machine remains on the running engine for 20 mins. After its switched off the oil can be drained from the engine as normal till the last drops remain, at this point the machine will blast air through the pipework into the engines oil pump and strainer pushing out, in most cases, another pint of dirty oil.
This Mondeo was was refilled with oil and taken for a road test, the exhaust emission after the 2 stage clean was absolutely zero emissions...
Weldbank Garage are the first workshop in the uk to have this latest technology from Terraclean and we are working closely with them to develop new filter adaptors to suit the many makes and models on our roads...

February 7th, 2016 7:13 pm
---
LARGE GARAGE OF THE YEAR 2016
Hi Guys and girls......... last year Weldbank Garage (WG tuning) were very proud to win the large garage of the year 2015 awarded by CAT magazine..
Well.... WE ARE IN THE FINAL AGAIN, six garages remain in this category..
It would be great to win this title for the second time and your vote may help us win!!!...
Please can you take the time to click on the link and
vote for us on the large garage category and share link with your friends
Thanks in advance Tony and Stewart
http://www.catmag.co.uk/cat-awards-2015
January 9th, 2016 7:13 pm
---
Quality bespoke remapping, Chip tuning , tuning boxes, Terraclean and tuning solutions for……
Alfa Romeo Audi Aston martin Bentley BMW Chevrolet Chrysler Citroen DS3 Daewoo Daf Dodge Ferrari Fiat Ford Honda Hyundai Iveco Jaguar Jeep Kia Lamborghini Lancia Land Rover Lexus Maserati Mazda Mercedes Mercedes Trucks MG Mini Mitsubishi Nissan Peugeot Porsche Range Rover Renault Rover Saab Seat Skoda Smart Ssangyong Subaru Suzuki Toyota Vauxhall Volkswagen Volvo Volvo Trucks
Covering Lancashire and the Northwest including…
Accrington Adlington Altrincham Ashton in Makerfield Ashton under Lyne Atherton Barrow in Furness Blackburn Blackpool Bolton Bootle Burnley Bury Buxton Carlisle Cheadle Chester Chorley Cockermouth Congleton Crewe Crosby Darwen Denton & Hyde Ellesmere Port Fleetwood Formby Glossop Heswall Heywood Kendal Keswick Kirkby Knutsford Lancaster Leigh Leyland Liverpool Lytham St Annes Macclesfield Manchester Morecambe Nantwich Oldham Penrith Prescot Preston Rawtenstall Rochdale Runcorn Sale Skelmersdale Southport St Helens Stockport Swinton Tyldesley Urmston Wallasey Warrington Whitehaven Widnes Wigan Wilmslow Winsford Workington
December 31st, 2015 11:09 am
---
Another national award for Weldbank garage!!
Weldbank garage are recent winners of the best Terraclean workshop 2014 at the first national Terraclean service centre awards, the award was presented by Eddie (the eagle) Edwards in Newcastle last month. Its the second national award WG have won this year, in February we received the Large garage of the year 2015 at the national CAT magazine's trade awards...
So if you want your vehicle Terracleaned, make your informed choice call Tony on 01257 263993 ( workshop) or 07519022718 or email us at weldbank.garage@tiscali.co.uk
November 7th, 2015 8:11 pm
---
WE WON!!!
Massive thanks to all who voted for us in the CAT magazine large garage of the year award 2015 held at Twickenham the home of England rugby.
Really proud to receive the award, it means a lot to the garage but its fantastic to have recognition for the Terraclean brand.
Big thanks to all our staff who make Weldbank garage what is and everyone at Terraclean for nominating us for this national award
Its our 59th year trading in Chorley as a true family firm now in its 3rd generation with next year being a massive ...60 year mile stone
As I said very proud, thanks again guys..... Tony
November 7th, 2015 8:14 pm
---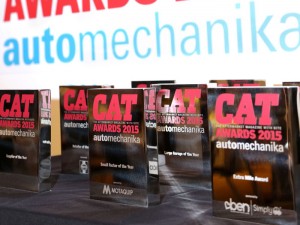 Weldbank garage are in the final for the large garage of the year 2015 awarded by CAT magazine
three garages remain in this category and your vote may help us win!!
Please can you take the time to click on
the link and
vote for us in the large garage category
Thanks in advance Tony
http://www.catmag.co.uk/cat-awards-2015
January 9th, 2016 6:47 pm
---
Don't get caught out this winter..
Sometimes we take our vehicles for granted, you turn the key and off you go, however winter is the time when even the most reliable vehicle is tested. Don't get caught out this winter get your free battery check today.....
November 20th, 2014 9:45 pm
---
Are you ready for winter?
The bad weather will soon be upon us, is your vehicle up to the job!!
Call us now to book your winter check............01257 277782
November 20th, 2014 9:30 pm
---
HIGH CARBON CONTENT IN AN ENGINE =

INEFFICIENCY, LACK OF POWER LOW MPG AND HIGH EMISSIONS.

IMAGINE IT AS CHOLESTEROL.....

CARBON JUST LIKE CHOLESTEROL CHOKES ENGINE COMPONENTS SUCH AS EGR VALVES INDUCTION MANIFOLDS AND TURBO'S.........

TERRACLEAN WILL RESTORE IT BACK TO HOW IT USED TO DRIVE......

NO EXPENSIVE PARTS..... JUST CLEANED.....TERRACLEANED

INTERESTED?????
Give us a call 01257 277782
or email weldbank.garage@tiscali.co.uk for more info....
January 17th, 2016 7:16 pm
---
Voted for by the public. The winning service centre will be the business with the most votes placed through the TerraClean awards website - www.terracleanawards.com
April 19th, 2014 10:30 am
---
VAG DSG tuning now available at wg tuning
March 2nd, 2014 6:18 pm
---
DSG tuning (Direct gear shift)
Great launch offer
To launch our great new DSG tuning service for the VAG range we are offering a discounted price of £250 plus vat
Get your engine management remapped at the same time for our usual £295 plus vat and get the DSG tune for just £150 plus vat
(limited time only)

A tuned engine and a tuned gearbox......... what could be better!!!
call us on 01257 277782 begin_of_the_skype_highlighting
01257 277782 FREE end_of_the_skype_highlighting for more info......
March 2nd, 2014 6:11 pm
---
Latest Mazda news!!!!
Mazda RX8 and MX5 remapping is now available by the OBD (diagnostic port)
this vehicle untill now has always been tuned with the ECU removed and so remapped on the bench by Jtag renesas method.
This new break through allows a real value for money upgrade on these very popular models
......
give a call on 01257 277782 begin_of_the_skype_highlighting FREE
March 2nd, 2014 6:05 pm
---
AVAILABLE NOW!!
Our new range of tuning boxes for both petrol and diesel vehicles.
Completely bespoke, we tune the box to suit you.
There are many reasons for choosing a tuning box:
Some vehicles cannot be remapped due to software issues; they may have a locked ECU such as Toyota and Lexus.
Some due to age constraints, some older vehicles cannot be remapped because they don't
support the technology ie OBD
Another reason is your vehicle may be within its warranty period, a tuning box is ideal
because it can be removed at anytime, particularly when it's due for a service at the dealer
IN STOCK NOW.......
They can be supplied, installed and set up in our
workshop
or supply only for self fit......... the choice is yours
Call us on 01257 277782
February 2nd, 2014 9:02 pm
---
If you own one of todays modern diesels you may be aware of the diesel particulate filter especially if you have encounted a warning light on your instrument panel as shown in the picture.

many main dealers and independant garages for that matter carry out forced regenerations everyday in an attempt to unblock a blocked DPF. pretty much this will solve the problem however this is not always the case, at this point they will say 'you need a new one costing ££££'s
Weldbank Garage can clean the DPF without removal from the vehicle at a fraction of the cost
so If your experiencing low power (limp home) with a warning light on the dash don't panic call us on 01257 277782
January 22nd, 2014 8:50 pm
---
New Terraclean induction , EGR and turbo cleaning up and running
Moving on from our very popular regular Terracleaning service, here is another amazing NEW terraclean tool, designed specifically for cleaning the induction EGR and turbo systems for diesels, this is a before after view inside the Inlet Manifold of a Vauxhall 1.9 CDTI. In the first pic you see heavy carbon deposits around the opening of the Manifold, the second is immediately after the cleaning process. These deposits choke the engine and reduce air flow, having a negative effect on emissions and performance. This is only one area that is cleaned, also EGR and turbo suffer similar deposits.

If you're vehicle is smokey and sluggish call us on 01257 277782 for an carbon survey of your engine.
October 13th, 2013 6:25 pm
---
Find us on facebook
Take a look at our facebook page, WG tuning, this page is dedicated to the very busy tuning side of the garage
https://www.facebook.com/pages/WG-Tuning/192478760788396
October 13th, 2013 6:01 pm
---
See us at the Northern motorhome show
We will be at Tatton park from the 19th to the 21st of July, to promote all of our great tuning services and products including Terraclean decarbonising and the soon to launched Terracleans NEW tool for induction and EGR cleaning
July 15th, 2013 10:42 pm
---
Available very soon!!!
Coming soon to the UK, (8 to 10 weeks we think)
The new Terracean EGR cleaning system for removing stubborn carbon deposits from, EGR, Inlet Manifold incuding swirl flaps, Turbocharger and DPF. With limited availability weldbank garage will be one of the first to use this incredible piece of equipment. watch this space for more information on availability
June 23rd, 2013 5:57 pm
---
Great day, Weldbank garage attend the Terraclean dealer workshop with Edd China
June 9th, 2013 10:22 am
---
Terraclean MiST™
Have you ever thought about the air you're breathing? INSIDE YOUR VEHICLE. The Terraclean engineers did. And decided to do something about it... MiST™
Air Quality is a commonly known issue in the workplace, home and out

...

door environment but what about inside your vehicle. Today, your vehicles ventilation system is a prime breeding ground for living microorganisms. MiST™ is specifically engineered as the solution for treating allergens such as bacteria, mildew and mold in the ventilation system and the passenger cabin. Unlike cabin air filters which are barriers designed to trap most air-borne particles such as pollen, fumes and chemical pollutants coming from the outside, MiST™ treats the living microorganisms INSIDE your vehicle. Next time you are in getting your vehicle serviced, ask for MiST™ by name - It's a fast, inexpensive way to improve your vehicle's in car air quality.

MiST is a great treatment for improving the air quality inside your car, van or truck. Having trouble breathing inside your vehicle, feeling fatigue while driving, maybe it's the air you are breathing. Drivers and passengers are spending much more time in their vehicles with the windows closed - turning on the air conditioning in the summer and heat in the winter.

This fantastic service NEW TO THE UK............
..........available NOW at Weldbank Garage
April 8th, 2013 8:40 pm
---
Brand new and NOW AVAILABLE...... Terraclean for inside your car.......
Do you have odd smells (musty)
Does it take a long time to clear the windscreen
Do you have flu like symtoms when you drive:
Coughing
Running eyes
Sneezing
Headaches

Musty smells are caused by fungal bacteria and micro organisms that grow on the evaporator of your cars air conditioning system

When systems are not used for long periods of time, the bacteria is allowed to grow causing these alergies

When your A/C is switched on the the bacteria is breathed in

SPRING CLEAN the inside of your car with TERRACLEAN

call us for more information about this inexpensive solution to a real problem

Tel 01257 277782
or go to our webpage for more interesting facts

http://www.weldbankgarage.co.uk/aircon.html



DON'T FORGET
A fully operarational A/C system will allow Hay fever sufferers to travel in comfort by keeping all windows closed yet staying cool.
April 2nd, 2013 10:30 pm
---
Free WI-FI
available for all our customers waiting for any of the many services or repairs we offer, sometimes having your car in a garage can be a hassle and interupt your busy day, make use of the time while your waiting and benifit from this great new facility.
March 2nd, 2013 9:33 pm
---
Terraclean national TV adverts
Through February and March Terraclean have launched the first TV advertising campaign with adverts showing nationally. The adverts are available to view on their website www.terraclean.co.uk and our sites www.wgtuning.co.uk and www.weldbankgarage.co.uk, also available to view are interviews with members of the public featured in the adverts (not actors) in which they talk in more detail about the impact the TerraClean service has had upon the performance of their car.
The adverts will start on tuesday night in between the new wheeler dealer series on sky tv, here is just one example of whats to come
For more Interviews with Edd see our youtube channel http://www.youtube.com/user/terracleanlancashire
March 7th, 2013 11:08 pm
---
Great weekend at the Terraclean dealer conference with the guys at Terraclean and Ranstad and of course Edd China
Great to meet Edd and so pleased to be working with him and the Terraclean network in the Terraclean challenge. This will be aired on national TV during February & March so watch this space......
February 10th, 2013 9:19 pm
---
Major fleet contract for viezu technologies
BT Fleet is currently remapping 24,000 of its light commercial vehicles to improve fuel consumption and reduce its CO2 output.
Every vehicle from small vans through to larger Transit chassis-cab vans are being tuned using an upgrade programme range from vehicle tuning and ECU remapping specialist Viezu Technologies.
BT Fleet hopes to achieve savings of around £3m as a result of the tuning solutions which limit throttle, revs, speed and power.
Steve Watson, Senior Innovation and Design Specialist for BT Fleet, believes that remapping the company's current fleet for better economy and environmental performance "makes complete sense".
He commented: "It's not just these benefits which make it appealing. Once we saw what was technically possible, we crunched the numbers and the business case also stacked up."
Paul Busby, CEO of Viezu Technologies, added: "Vehicle remapping offers fleets a host of opportunities and we're being increasingly asked by companies like BT to help them achieve their own environmental and cost reduction targets.
"With an ISO certified process and a potential payback period of just three months, any technical risks are minimised and rewards can be felt almost instantaneously."
More than 5,000 of BT Fleet's vehicles have already been remapped and with the remainder expected to be completed by the end of the year.
As you can imagine extensive testing was carried out before the contract was awarded and Viezu were proven to be the best fuel saving remappers on the test. WG tuning are proud to be viezu dealers also with many years experience with both petrol and diesel management systems if its economy your after let viezu and wg tuning get the best from your vehicle....ring 01257 277782 begin_of_the_skype_highlighting
01257 277782 FREE end_of_the_skype_highlighting for further details or visit our tuning site for more info
tuning with viezu and wg tuning
February 5th, 2013 9:28 pm
---
NEW SERVICE
We are now terraclean dealers, based in chorley lancashire we have both petrol and diesel machines and are only a short drive away for anyone in the northwest, an incredible process TerraClean is an advanced and effective decarbonising solution....restore performance, restore mpg and reduce exhaust emissions, an amazing tool that really does clean your engine. An inexpensive solution to a very big problem with todays modern engines.......

Want to release some more power, mpg and lower exhaust emissions from your engine, then decarbonise it!!

Terraclean is like colonic irrigation for your engine, we interupt your fuel supply and run your engine on negatively charged special fuel held within our machine and when combusted will react with the positively charged carbon in your engine cleaning from the injector tip, the complete combustion chamber, including piston crown and compression ring(s), inlet and exhaust valves, EGR valve, turbo turbine and wastegate, lambda sensors and catalyst turning the carbon into a mist and exiting out the back, far more affective than chemical cleaners because it actually works!!

the process takes about an hour, sure performance upgrades are great and we carry out remaps every day but why tune on a restricted engine

terraclean prices start from £90 plus vat
Edd China using Terraclean on wheeler dealers
June 29th, 2013 5:37 pm
---